My short term mission experience has come full circle in several ways with my recent trip to work with Tim & Daina Datwyler at Puerta de Esperanza in Chaquibamba, Ecuador this past July. It all started in 2000 when my husband Matt, went on his first mission trip to serve with Peter & Esther Periera in Hyderabad, India. He came back with his heart broken and knew our family had to experience short term missions. He continued to serve in India about once a year for the next 7 years but we felt our children were too young for the two of us to go together. Within a few years though, we were able to serve together as a family with Tim & Daina in Monterrey, Mexico, where we returned to celebrateThanksgiving 2 times with the locals.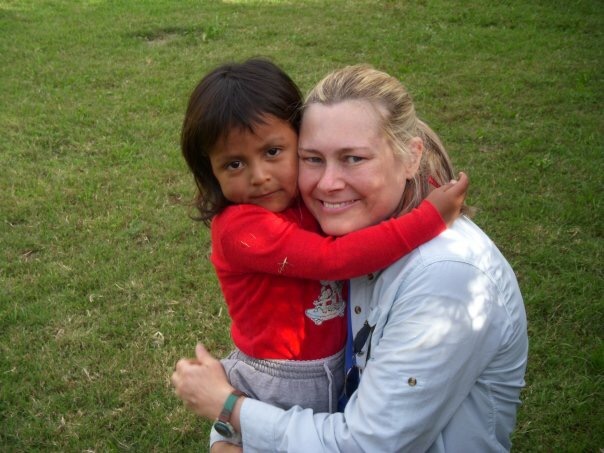 In 2007, my youngest son Chris and I were able to join up with the Datwyler's again as I co-led another team from OUMC to Quito, where they were now serving. I returned again the next year, co-leading another team. I've always been in awe at the hard work and dedication of the Datwyler's; and found a warmth and ease in the people of Ecuador. Unfortunately, due to the need to care for my mother during the summer when our team usually went, I was unable to return to Ecuador.
In November of 2014, I had the opportunity to travel to India with Matt to serve with the Periera's and see the one mission field that my husband had served on that I had not. To complete this circle, I was able to co-lead a team with my husband this time, and he was able to finally come to Ecuador and serve on the mission field that I had been on, that he had not. But perhaps better than having my husband with me on the mission field (and I'm not sure if there is much better than that) was seeing and remembering people from eight years ago. Some of the children that were so small were now in middle school and maybe didn't remember me at first, but it didn't take long to renew these relationships.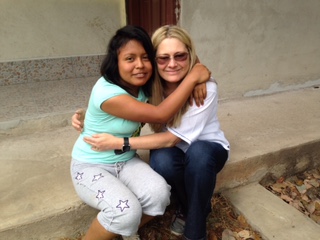 The word that comes to my mind when I think of the ministry that Tim & Daina have going on is "family". They offer a safe, nurturing environment that focuses on bringing families together and offering the Word of God. They have started with focus on children, who in turn bring in their mothers and some fathers, but they don't plan to stop there. They are offering music ministry, recreation, teaching and Tim is wanting to expand to offering the men some real trade skills. You've heard the phrase, "Build it and they will come." Well Tim & Daina have been building non-stop since they bought their property, the locals are coming and they are building a community of believers!
I know there are many of you who have had the opportunity to serve with Puerta de Esperanza, please share your experience with us and send your testimonies or pictures to: angelkiss_1986@hotmail or through our Facebook page:  www.facebook.com/PuertaDeEsperanza